Don't let poor sexual performance ruin your relationship or marriage! Extreme Pleasure capsules represent revolutionary combination of natural herbal extracts which can dramatically improve your sex life!
This is why Extreme Pleasure capsules are so good:
Extreme Pleasure capsules are all-natural product made to improve the quality of your sex life. Since poor sexual performance can really affect your relationships and self-esteem, it is important to realize importance of the problem. Sometimes, cause of unsatisfying sex life can be underlying psychological factor, but also in many cases problem is physical disability.
If you're dealing with lack of sexual power, lack of stamina or you suffer from fatigue, Extreme Pleasure capsules could help. These capsules are made to provide stone-hard erections which last for hours by improving erection and delaying ejaculation.
Extreme Pleasure capsules are made to help you spice your sexual life whenever you want. Active ingredients from capsules improve erectile function by facilitating the increase of male hormones in body.
This reliable and effective product has beneficial impact on blood circulation and the most important thing is that they never induce addiction. Since their components are completely natural, Extreme Pleasure capsules have no negative effects to your health and are suitable for everyday usage.
Extreme Pleasure capsules are made of 100% natural ingredients which include Maca root, Yohimbe, Safed musli, Horny goat plant and Ashwagandha.
Everyday usage of Extreme Pleasure capsules can prevent lack of sexual power, problems with erection and premature ejaculation.
Using Extreme Pleasure capsules is safe and cannot harm your health. All you need is to follow the instructions written on the package of the product.
What is it made from?
Extreme Pleasure capsules are made of different kinds of herbs and herbal extract famous for their aphrodisiac effects.
Maca Root increases level of fertility in men, boosts immune system and improves sexual function by increasing levels of energy.
Yohimbe is an extract which contains yohimbine, chemical which increases blood flow and regulates circulation which is important for lasting erection.
Safed musli is an amazing sexual power booster which helps prevent premature ejaculation and has a strong effect on enhancing libido and sperm quality.
Horny goat herb is known for arousing sexual desire. It can help you get rid of problems such as erectile dysfunction. It will also improve the duration of erection.
Ashwagandha is used to reduce levels of fat and sugar in the blood. It boost immune system giving your body stamina by helping your body come with daily stress.
How to Use Extreme Pleasure capsules?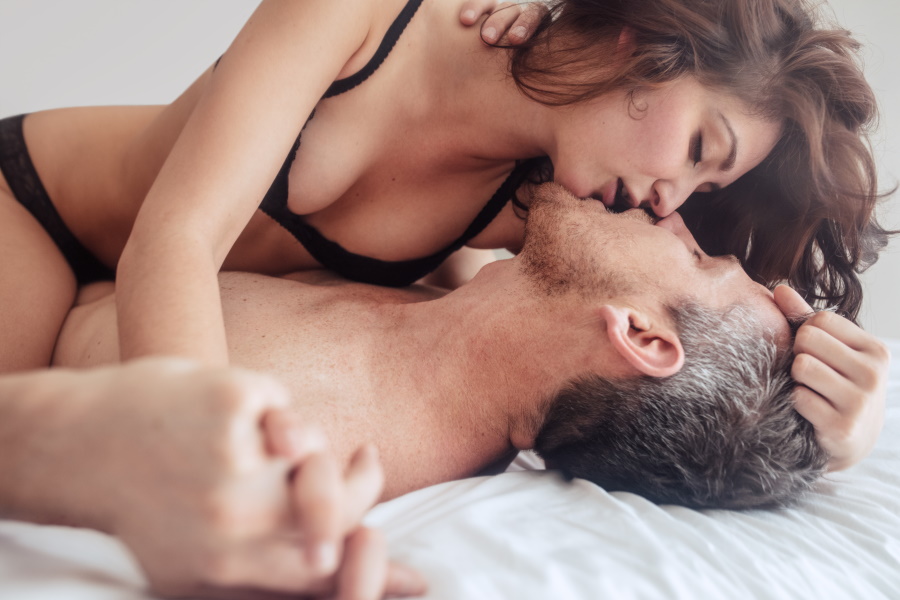 One box of Extreme Pleasure contains 60 capsules. Follow the instructions in the package for optimal results.
Take two Extreme Pleasure capsules every day. Take one in the morning, and another in the evening.
You will notice a change after first three weeks of continuous usage of capsules.
Meet people who used Extreme Pleasure capsules
After my divorce I started dating younger woman. I was afraid that I wouldn't be able to compete with all those younger man that they are used to. I wanted to be more energetic and self-confident, so I looked for some supplement online. I found Extreme Pleasure capsules, and I must say, this is the best thing ever happened to me!
After 15 years of marriage I just lost interest when it comes to having sex with my wife. We started fighting and I noticed that she started going out more often. I was afraid of losing her, so I wanted to try something to make me more man than I was. I got Extreme Pleasure capsules from my friend and suddenly was into her again. The sex became better than ever. Thank you very much for this!
Whole my life I've been having problems with premature ejaculation. I could never make woman scream during the intercourse, since I finish only after few minutes. My self-confidence was very low, and I was afraid to start a relationship. Since I had nothing to lose, I ordered Extreme Pleasure capsules and started using them. Now, after 4 months, my penis is 3 cm longer and it can stay up for few hours. My sex life became all spiced up, and I am very grateful.
Disclaimer: The results may vary depending on the individual characteristics of your body metabolism. The manufacturer does not guarantee the same results to all users.
Shipping and payment
Fill in the form below. Our call operators will contact you to arrange the details of your order. After that, we will send Extreme Pleasure capsules to your address. You don't have to pay in advance. You will pay for the product after the delivery. Your personal information such as name, address and phone number are protected and we do not share it with anyone.